This site was designed for HERO, a group that writes stories for and about the modern women. 
The client needed a website to publish articles about work done in their community.

The process for this project involved gathering site design inspiration. Wireframes  were constructed.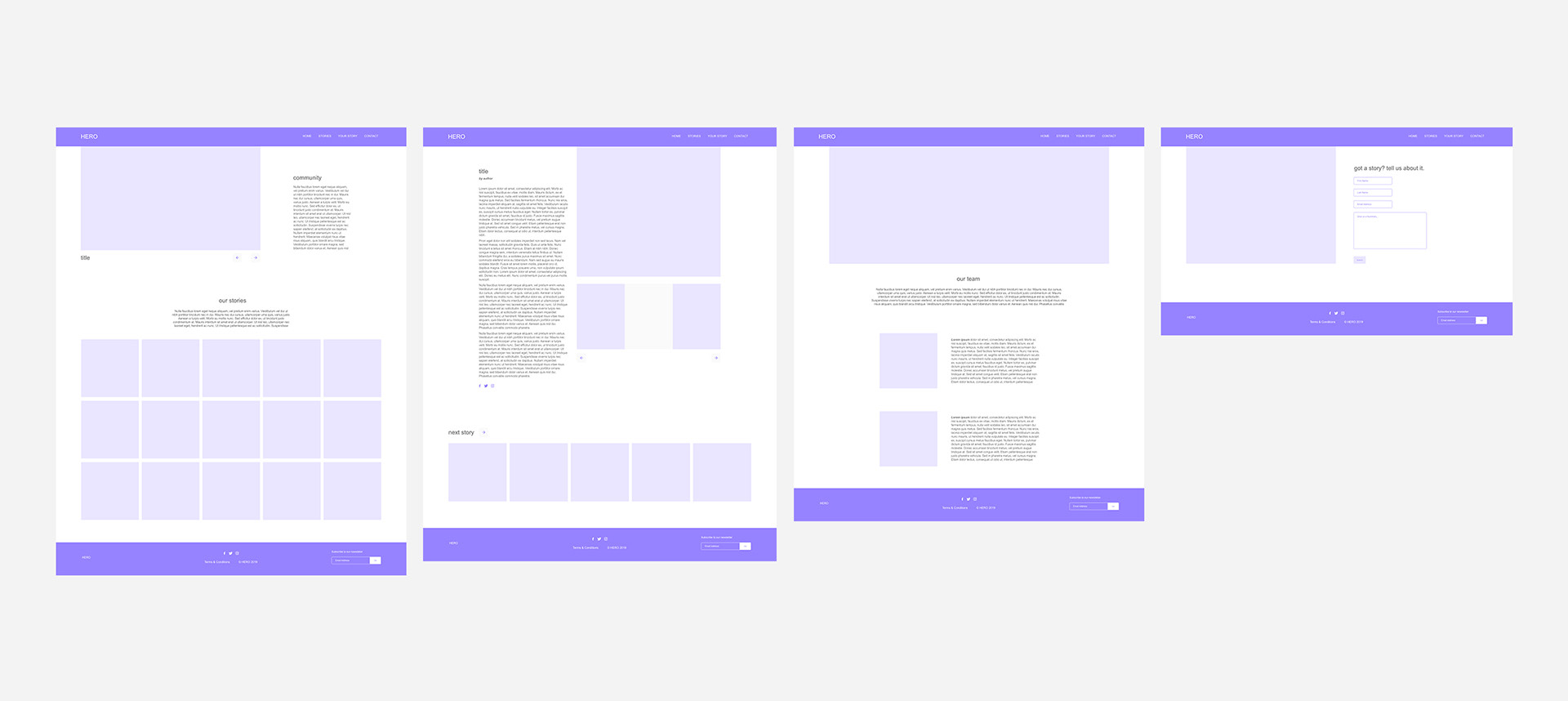 Special attention was paid to tying together the stories with color and other design elements, including the stitch line, an element HERO wants to continue using in their visual identity.